Join Us... in the Solution
Join our International Community-based Watershed Efforts
Sharing a common interest in balancing the quality of our ecological systems with the quality of our health and well-being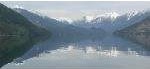 A Community-based International Watershed Networking opportunity, our inter-disciplinary, cross-cultural, trans-boundary, ecosystem based collaborations are based on sharing common interests in sustaining watersheds and the people who need them. Enormous interest and support has already been received from health and resource professionals worldwide. Join Us.
In-kind Services and Support can be pledged by filling out a form. Any assistance in the areas of production, distribution, technical assistance, education/outreach would be a great help. Click here to help us.
Volunteer/Internship/Continuing Education Opportunities
We need your help -- Current Openings in Grant Research & Writing, Administrative Assistance, Media Development, Community Outreach, Volunteer Job Development & Coordination
Learn while doing -- contribute to your community, connect globally, act locally.
Students/Continuing Education Professionals: We can assist you in obtaining appropriate credit to coincide with your course requirements.
---
Support Global Watershed
In Collaboration with "A World Institute for a Sustainable Humanity" (AWISH)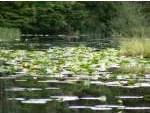 and in support of the UN Decade for Action 2005-2015, this international, community-based project demonstrates how our human resource demands can be managed within ecological constraints. An inter-disciplinary process is used that specifically explores the connections between ecological integrity and the preservation of potable supplies. A monitoring strategy is developed that assesses risk to human health from resource use practices, and explores the similarities and interactions between our human needs and those of the ecosystems in which we all must live together.
---
Enjoy while Learning from our varied line of...
Watershed books, videos, publications and education & training programs can compliment your specific objective, combining our varied interests while supporting sustainable watersheds and the people who need them.
Join us in sustaining watersheds and the people who need them!
Sharing a common interest in balancing the quality of our environment with the quality of our health and well-being...