Preserving and Maintaining Our Human and Ecological Well-Being
Oil Spills or Earthquakes - Exploring Trans-boundary Ecosystem Alternatives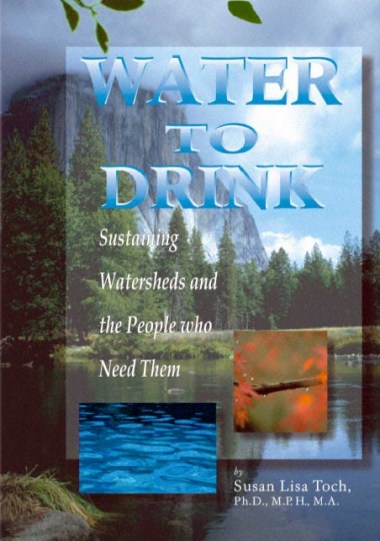 Communities Connected by Water
Our unified watershed approach connects land use, water quality and human health, and provides comprehensive assessment and management strategies that link our ecological systems with our human health and well-being.
Sponsors include local, regional, and international agencies, as well as educators, community businesses, consultants, environmental preservation and action groups, resource industries and individuals. Ordering your cop(ies) now supports watershed efforts around the world.
"A watershed is a classic example of our human and ecological connections because flows of water link virtually all human needs, activities and interests. With less than half of one per-cent of the total water on the planet available as fresh water, the relationship between water quality and the quality of our own human health and welfare is inescapable."
Sharing a common interest in balancing the quality of our environment with the quality of our health and well-being...
Braille Translation may be Available Upon Request
Contents | Author | Sponsors | Order form | Contact us
Connecting & Maintaining Water Flows for All

ANaturalResource.com
Land Use Hydrology, Community Health, Environmental Planning,
Technical Assistance, Education and Training
Contact us