Welcome
The Community for Interfaith Celebration (CIC) is an interfaith congregation based in Olympia, Washington. Our group is affiliated, regionally and nationally, with the United Church of Christ. We are an "open and affirming" congregation, which means that we welcome and accept all people, regardless of religion, race, gender, age, nationality, sexual orientation, intellectual or developmental level, or physical ability. We are coming from and turning to a variety of religious traditions and philosophies, including Agnostic, Buddhist, Christian, Earth-centered, Jewish, Pagan, Quaker, Sufi, Taoist, and Unitarian. We value community, tolerance, and openness.
---
Special Announcement!!!!!!
Due to emerging recommendations related to COVID-19, Community for Interfaith Celebration is moving to online celebrations and meetings through at least May 4th. Please see information below on how to access upcoming online celebrations via Zoom.
Join CIC for our weekly celebrations on Sundays at 5 p.m. by clicking on the following link:
https://us02web.zoom.us/j/81074764742
If you are accessing the meeting via Meeting ID it is: 810 7476 4742.
If you are using a phone, dial +1-253-215-8782, then enter the Meeting ID: 884 8232 6233.
These celebrations will be a time of exploring spiritual practice and witnessing and listening to each other as we move through this time. You are welcome and invited to join us!
If you are using a standard telephone or flip-phone then dial +1(669)900-6833 and then enter in the Meeting ID: 608 308 936. Please enter *6 to mute your phone when entering the meeting.
The link above and the phone with meeting ID # will be the same for the next few online celebrations.
Let us know if you would like tech support to help you join us!!!! Email Corey at interfaithcorey@gmail.com to be connected to someone who can help you.
---
Annual Theme for 2019-20: "I Sing the Body Electric" Come join us in celebration. We gather 5:00 - 6:30 pm on Sundays at The United Churches of Olympia, 110 11th Avenue SE (lower level Social Hall, enter via Washington Street). You can learn more about our history, outreach, and offerings on this website.
Our Call
We come together to celebrate the seasons of life,
To study and practice wisdom and compassion,
And to encourage the spiritual work of each person
For the sake of the whole world.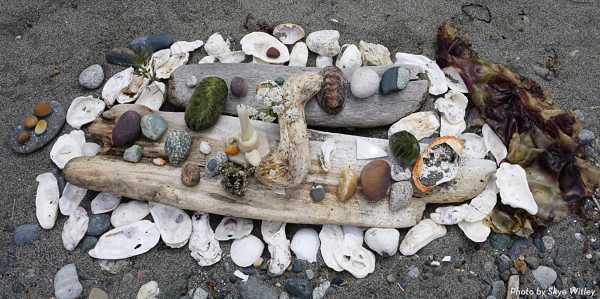 Twice a year the CIC community creates a multi-day retreat at Fort Flagler State Park.
Thank you!