French Horns
Model DBF67A
This model is a double (Bb/F) French Horn,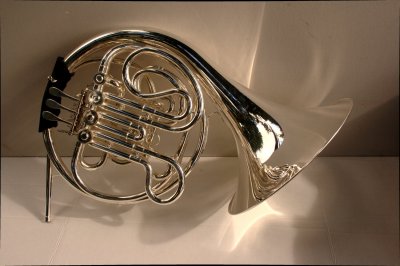 The wrap is a Geyer, this is the style that many professionals prefer as the air only flows in one direction, so changing sides is nearly seamless.
The throat is large and the bore is .507.
The bell measures 12 in.
The body is made of yellow brass plated with silver, the tuning slide sleeves are nickel and plated with silver.
For more photos click here.