"US-Nicaragua Solidarity Since 1988"
Welcome to the
Thurston Santo Tomas Sister County Association
Hear the students stories Support the University Scholars from Santo Tomas!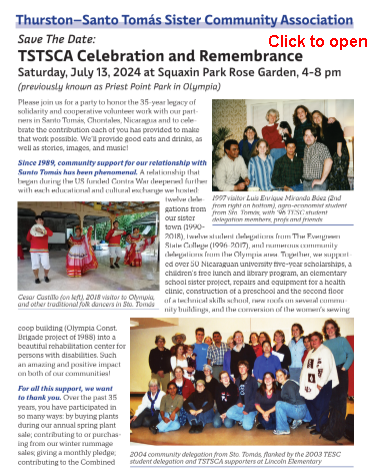 To learn some more about our past activities, please read our December 2023 newsletter.
Thank you for your continued support of critical projects in our sister community of Santo Tomas, Chontales, Nicaragua
---
Read our Jan 2020 letter: Dear friends of Santo Tomas
Thank you!