Events
---
---
---
Beginner Class
Wednesdays, 6:00-7:00
at Mas Uda Studio, SE of Lacey
---
Allís Faire
Saturday, June 23, 3:00-4:00
Thurston County Fairgrounds
---
Kesali, Maia & Kashani
Saturday, July 7th, evening
Golder Steer in Kent
---
Belly Dance Garage Sale
Sat July 14, 2018 - from noon to 4:00
Girl Scout headquarters, 1000 Davis Place in DuPont, WA (98327)
Hereís your chance to clear out your closets and support a good cause at the same time. Table and space rental fees will go to Cindy's Girl Scout troop and you can donate at the event as well as find great costuming at fabulous prices.
The fees will go to support Girl Scout troop #40095 for an educational trip to Alaska. Tables are 6' in length and the fee for a table is $25. The fee for a space without a table is $15 (for racks or other types of displays). Each space will be 8í wide and a bit deeper than the tables are (donít have the exact measurement for that)
Minimum fee is $15 (all of it goes to the Girls!)
To reserve space (or if you have questions) contact Kashani via message and you can paypal your fee to mailto:Cindy4tom@aol.com OR contact Cindy at that e-mail address for a mailing address to send a check to. Checks must be made out to GSWW Troop 40095.
https://www.facebook.com/events/1048340875313871/
---
Thurston County Fair
Saturday, August 4th, noon
Thurston County Fairgrounds - food court stage
---
Experience the Joy Dance and Music Workshop
Saturday, August 11
Woman's Club, Olympia
Experience the Joy. In the heyday of Middle Eastern nightclubs there were frequent opportunities for dance students to get on the dance floor and move for the sheer pleasure of enjoying the music in a social setting. Dancers could mimic the movements of those more experienced, participate in a line dance, or just "zone out" to the music, absorbing the rhythms and the feeling of the music. Wayne and Denise of the Acoustic Pilgrims bring you the hafla experience, with live music and some easily learned group dances and exercises to get you started dancing freely, for pure joy. We will focus on a few rhythms and songs that are fun to dance to. Let go and dance. Drummers, musicians and dancers welcome.
$25 paypal to berubej@comcast.net Prepaid by Aug 4th - $20
We'd like to encourage musicians to attend this great workshop as well as dancers. Space is limited, though, so get your registration fee in soon. DRUMMERS - join us!!
See on Facebook - https://www.facebook.com/events/2004983763150681/
---
Live Music Hafla
Saturday, August 11
Octapas Cafť, located at 414 E 4th Ave, Olympia
Live music hafla featuring music by Acoustic Pilgrims (Dunya and Wayne of Americanistan)
---
Mosaic in Motion
Tuesday, September 11, evening
Elks in Hoquiam
---
Katís Tacoma Hafla
Sunday, September 16, in the evening
The Antique Sandwich shop, Tacoma
---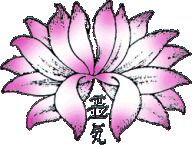 Copyright 1999-2018
All rights reserved. USA. No part of this publication may be used for selling, promoting, products and or services, soliciting clients, or for any other commercial purpose. Furthermore, no part of this publication may be reproduced or utilized in any form or by means electronic, or mechanical, including photocopies, recordings, or by any information storage or retrieval system without the prior written permission of the publisher and owner known as Kashani and or also known as "Mas Uda".
Page last updated 2013/09/10 20:03:28
...website by Scott Bishop, Olympia's volunteer webguy...