"Serving the South Bay area..."
Rental Information
Rental phone message number: 360-491-7033
We who keep the South Bay Grange doors open are all volunteers. Our grange message phone and rental job is completely staffed by volunteers. After the first phone chat, we count on you using your email to manage the entire rental process from contract agreement, to questions about decorating, to USPS mailing you a key for your event access to the building. If you need to see the inside physically you are welcome to view the building when it's open to the public for a contra dance. Before calling our booking number (360-491-7033) it is best to know what date or alternates you prefer.
Please try to book a few months in advance. At the beginning of your message, slowly repeat your phone number twice.
RENTAL RATES:
Dining hall and Kitchen: $500 12 hours; $300 for 4-6 hours.
Dance Hall, dining hall and kitchen: $800 for whole day; $500 for 4 hours. Hourly - $200/hour with 10% discount for multiple days
Security deposit for all rentals: $100. Non refundable if cancellation is made within 7 days of rental.
Rates for repeating renters such as dance classes or weekly events will be different and discussed at the time of contract commitments.
SCHEDULE AVAILABILITY:
The dance hall is booked every second and fourth Saturday for contra dances at night. However the grange is available during the day time (8 am - 5 pm) on these days.
The 4th Saturday of May is not booked for contra dances.
Every Sunday is booked from 5:00 pm - 11:00 pm.
The facilities include the following:
Dining Hall
30' x 60' (1800 square feet total)
Tables:

Two 13'10" x 2'11" tables
Five 8' x 2'6" tables
Five 6' x 2'6" tables

Chairs: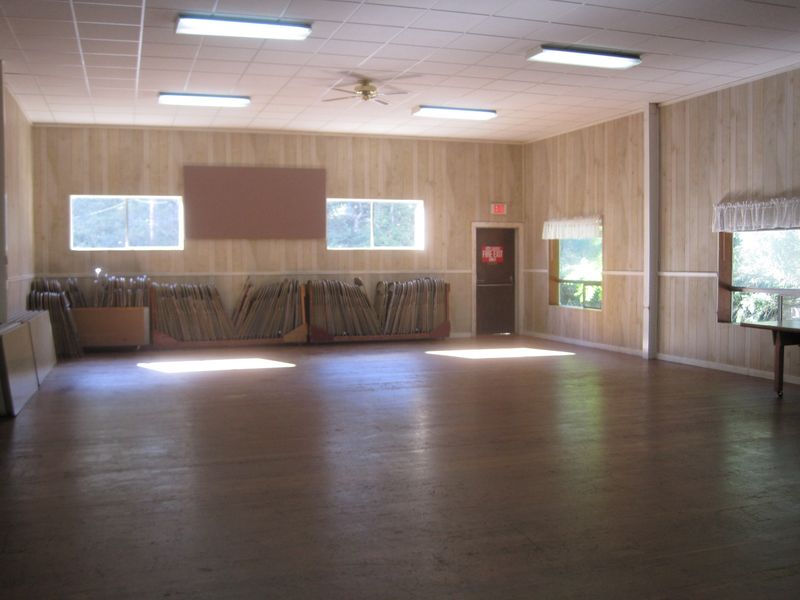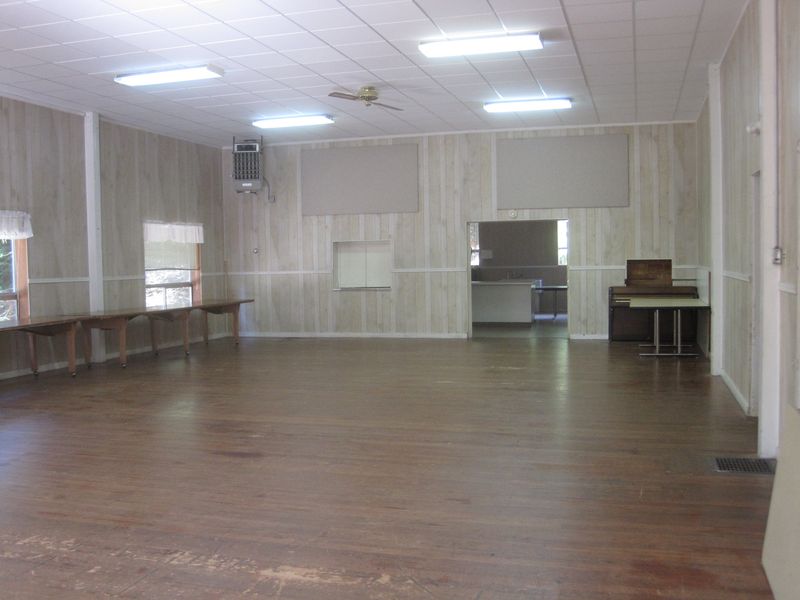 Kitchen
Coffee Pot: 100 cup
Pot for Hot Water/Tea: 30 cup
Two Refrigerators: One with a top freezer
Sinks: One double sink, one utility double sink, one single sink
Stove: One electric, 30"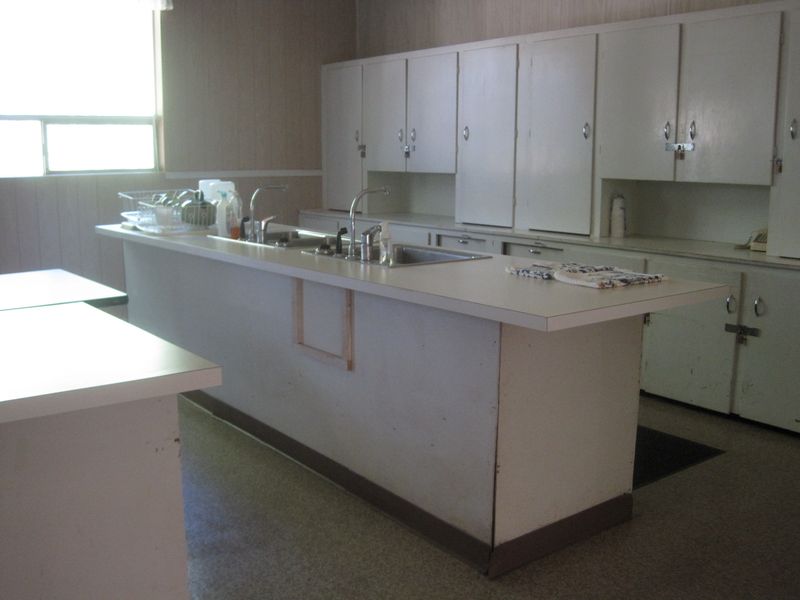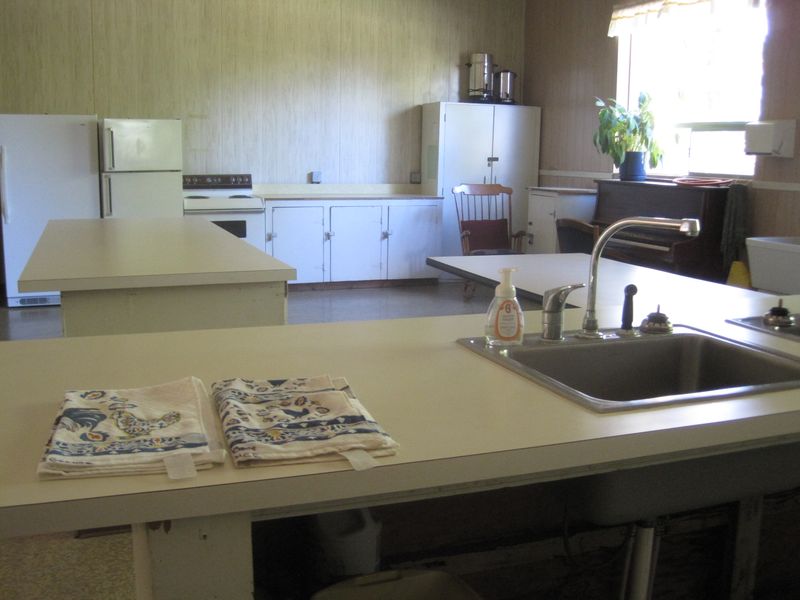 Dance Hall
30' x 60' (1800 square feet total)
Floor: Hardwood
Seating: Built-in bench around the perimeter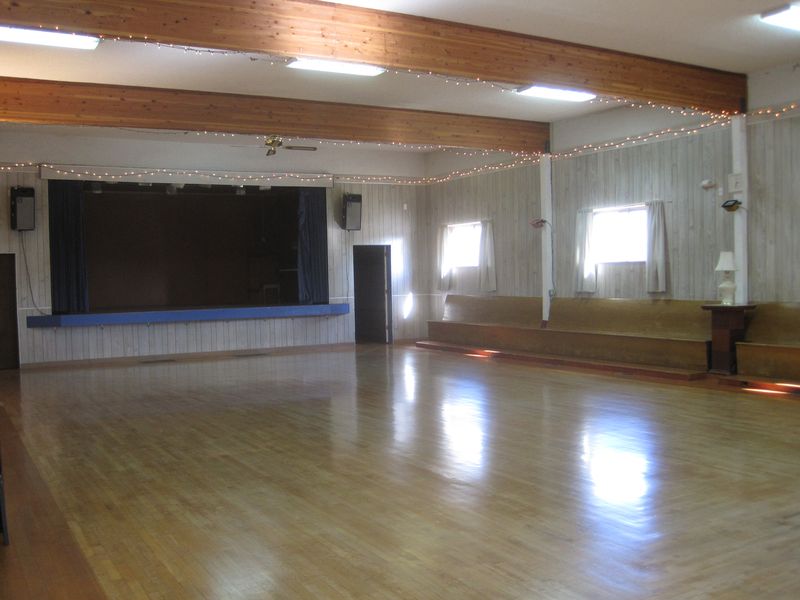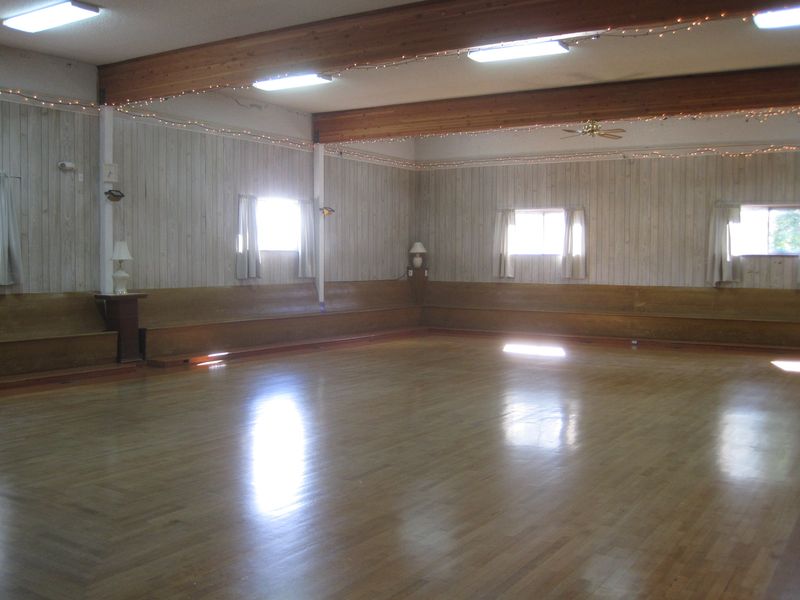 Stage
20'9" x 13'3" (approx. 275 square feet)
Hallway and alcove behind stage
Bathrooms
Separate men's and women's bathrooms
Free parking available