"a bi-monthly journal of environmental news and commentary..."
The Willi Unsoeld Seminar Series Presents
A film and discussion about the greatest Himalayan climb in American mountaineering history will be the feature of this year's Unsoeld Seminar on Wednesday, November 20 at 7 p.m. at the Washington Center for the Performing Arts in Olympia.
"High and Hallowed: Everest 1963" tells the story of Willi Unsoeld and Tom Hornbein's pioneering ascent of the West Ridge of Mt. Everest, and examines the commitment and passion that helped them succeed. Filmmakers David Morton, Jake Norton and Jim Aikman will join Tom Hornbein onstage after the film to discuss the film with the audience. This event is free.
Willi Unsoeld was a philosopher, educator, mountaineer and founding faculty member at The Evergreen State College.
The Unsoeld Seminar series is endowed as a living memorial to Willi Unsoeld,whose spirit continues to influence and guide people everyday.
For more information, contact Krag Unsoeld at kragu@juno.com, (360) 250-9982 or Janine Unsoeld at Ja9unsoeld@aol.com, (360) 791-7736.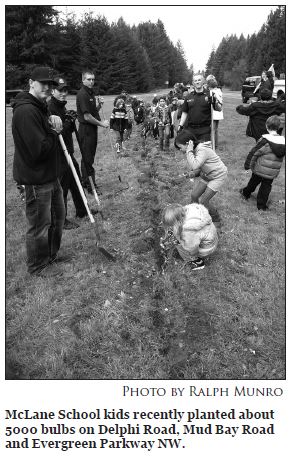 Back to Home page.