"a bi-monthly journal of environmental news and commentary..."
Upcoming Food Events
Local Foods Featured at Fundraising Dinners This Summer
The local food community is seeing a growth in chefs working with local farms. These collaborative efforts spotlight the freshest regional food while supporting a vibrant local farm economy. This summer several non-profit groups are raising funds by inviting us to make a date with a local food dinner centered on the farm and chef collaborations. One example is the second annual Slow Food Greater Olympia Farm to Table Dinner, Saturday August 24, at Colvin Ranch in the Rock Valley just south of Tenino.
Slow Food is a non-profit organization founded in Italy 1989 to counteract fast food and fast life and people's dwindling interest in where our foods come from. Slow Food brings together the pleasure in shared meals with awareness of our responsibility as we make individual food choices. Today, Slow Food has more than 100,000 members in 150 countries.
At the August 24 Slow Food farm to table event, ranch owners Fred and Katherine Colvin will share the story of one of the oldest ranches in Thurston County. Dinner guests will meet gently raised cattle. Fred Colvin will share the latest research underway at his ranch studying the impact of his Managed Grazing System on stream water quality. Slow Food member Chef Treacy Kreger and guest Chef Will Taylor of Aqua Via restaurant of Olympia will prepare the meal featuring Colvin grass fed beef and local produce. To register for the dinner contact Liz Douglas (360) 878-8097 eadouglas@comcast.net. Suggested donation for the dinner is $60 for Slow Food members and $75 for non-members. Information can also be found at the group's website: slowfoodolympia.org
The Friends of the Olympia Farmers Market, in addition to the August 20 Taste of the Market, are hosting three opportunities to experience collaboration between local chefs and the Market farmers. Using the freshest seasonal ingredients, the guest chefs will capture the unique Northwest flavors offered in the rustic, intimate setting of the Olympia Farmers Market. The dinners are offered on May 25, July 27 and September 14. The cost for six courses and 5 wines is $75 per person. Reserve at http://www.farmers-market.org/product/farm-to-table-dinner/
Check out the South of the Sound Direct Sales Farm Map for a listing of many of these farms - http://communityfarmlandtrust.org/current-projects/2009-thurston-county-farm-map
A listing of all the local food dinner options this summer is available at the events section of the Thurston Food System Council website - http://thurstonfoodcouncil.org/events/
West Side Farmers Market
The West Olympia Farmers' Market is now open for the season at the Gloria Dei Lutheran Church parking lot every Tuesday evening from 4 to 7 p.m. throughout the summer. Many of the vendors are also residents of the Southwest or Northwest neighborhoods. For more information: http://www.wolyfarmersmarket.org or http://www.facebook.com/wolyfarmersmarket
Kitchen Garden Project Workshops
Spring is here and that means it's time to plant some seeds! Whether you're a seasoned gardener or completely new, we invite you to check out GRuB's gardening and cooking workshops this growing season. All workshops are FREE to KGP Gardeners and GRuB volunteers. We ask that everyone else pay $5 per workshop. We will be providing dinner and childcare at select workshops.
Below is a full listing of all scheduled workshops so far. We strongly encourage you to RSVP if you want to attend a workshop - you can do so by calling us at 360-753-5522.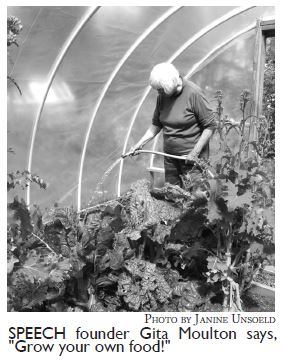 Pest Management Workshop, @ GRuB
Tuesday, June 4th 6:00pm-7:00pm
Cook with KGP: Veggie Stir Fry, @ GRuB
Tuesday, June 11th, 6:00pm-7:00pm
Disease Management Workshop, @ GRuB
Tuesday, July 2nd 6:00pm-7:00pm
Cook with KGP: Sauerkraut, @ GRuB
Tuesday, July 9th 6:00pm-7:00pm
Fall Gardening Workshop, @ Nisqually Youth Center
July 11th 6:00-7:30pm
(food provided from 5:30-6:00)
*childcare provided*
Fall Gardening Workshop, @ GRuB
Tuesday, August 6th 6:00pm-7:30pm
(food provided from 5:30-6:00)
*childcare provided*
Back to Home page.