"a bi-monthly journal of environmental news and commentary..."
100 Day Lilies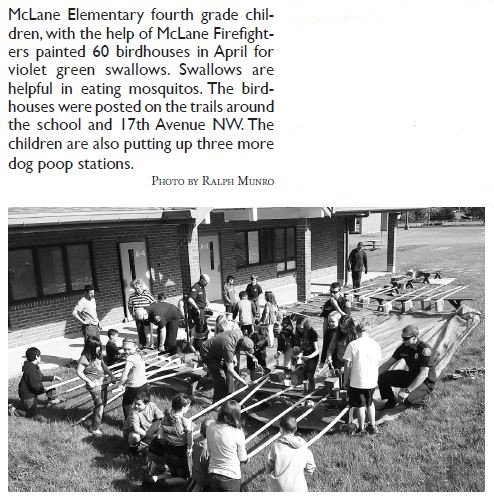 Dear Friends and Supporters of McLane Elementary School Forest and Trails,
One of our finest teachers is terminally ill. Julie Lilly has been a 'very bright light' at McLane Elementary School for years and years. It has been very difficult to watch and everyone was hopeful that Julie would recover from her cancer, but to no avail. She is very sick and doesn't have a lot of time left.
During the month of May, the children want to plant 100 day lilies in Julie's honor. We need to raise $500. If you can assist, it would deeply appreciated.
Checks can be mailed to McLane School Forest and Trails, c/o McLane Elementary, 200 Delphi Road, Olympia, Washington, 98502. Time is of the essence.
Many thanks,
Ralph Munro
P.S. A fund has been set up by a local bank for Julie's daughter. For more information, contacwt KeithW@osd.wednet.edu.
Back to Home page.