"a bi-monthly journal of environmental news and commentary..."
SPEECH President's Message
by Janine Unsoeld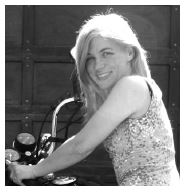 I had the opportunity to hear Robert F. Kennedy, Jr. speak in Seattle in late April at an event commemorating this year's 50th Anniversary of Americans on Everest.
Noting the event's attendance of Governor Jay Inslee and former Governor Dan Evans, Kennedy gave a special introductory nod to memories of his first trip with his father to the Pacific Northwest. He recalled being an impressionable nine year old and seeing the State Capitol in Olympia and South Puget Sound, saying he has never forgotten this area's beauty. As we know, Kennedy grew up to immerse himself in environmental issues - particularly in his dedication protecting the health of America's waterways.
"Nature is the infrastructure of our nation," he said. "It's the opportunity for dignity...and good health. It's the air we breathe, the water we drink, the wildlife, fisheries, and water rights. It cannot be confined to property rights. It's a shared resource that really defines us as a community."
Indeed, Kennedy's legendary eloquence is enough to inspire anyone to drop everything and work on the environmental cause most near and dear to one's heart. Unfortunately, most of us have competing priorities. As a fulltime caregiver for seniors, for example, I find elder care an emotionally rewarding yet demanding occupation.
Our SPEECH annual meeting in March signaled a time of reflection and transition for several individuals and the organization. After serving for six full years, this is my last message as president of SPEECH. This is also my last issue as managing editor of the South Sound Green Pages, a position I've held for three years. I'll the Green Pages in other ways that strengthen the organization.
Krag Unsoeld will take over the reins as president of SPEECH, as he ably did from 1999 - 2004. Hildi Flores, our winter intern from The Evergreen State College, will take over as the Green Pages' Managing Editor. We are very excited about Hildi's journalism skills and enthusiasm for the position as she graduates from college and becomes part of the South Sound community. She will also serve as Secretary for the organization.
We say goodbye to Mark Bergeson who has served as our treasurer so competently for over five years. His unfailing dedication to our organization, and his professional and detailed year by year financial comparisons, line item reports, tax knowledge and opinions will be missed. With his help, I will take over the duties as treasurer for the time being, but am interested in passing this responsibility on to someone else in the community. Bruce Wilkinson, while he too has stepped off the SPEECH board, remains as our Green Pages graphic and layout designer. We really appreciate and value his skills.
As Robert F. Kennedy, Jr. said, in concluding his April speech, great writers, philosophers and poets are a key part of our nation's legacy.
While very few people will ever see the top of the world from Mt. Everest, there's a lot going on down here in South Puget Sound. I invite you to get involved with SPEECH and help us fulfill its mission and legacy and, maybe, in the process, you'll accomplish some of your own goals and dreams for a better community.
Janine Unsoeld can be reached at (360) 791-7736 or through her local news blog, www.janineslittlehollywood.blogspot.com.
Back to Home page.