"a bi-monthly journal of environmental news and commentary..."
Artesian Well Coming Soon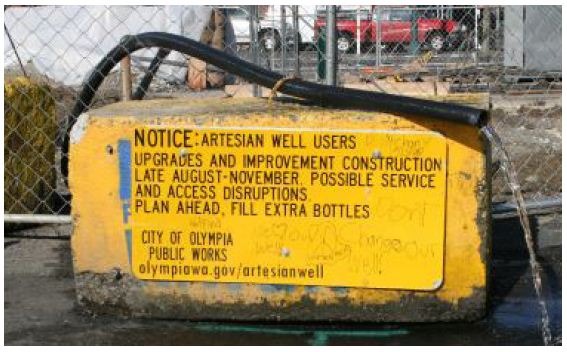 Construction has begun at the artesian well near 4th Avenue in downtown Olympia. The changes by the City of Olympia now underway will include solar lighting, flower poles, brick work and other surface improvements, a community message board and a raised area to fill bottles. A public art project provided by a grant from the Downtown Parking and Business Improvement Area (PBIA) is also planned in the Spring of 2012. For more information, go to http://olympiawa.gov/artesianwell
Back to Home page.