"a bi-monthly journal of environmental news and commentary..."
Perennial Vegetable Plant Sale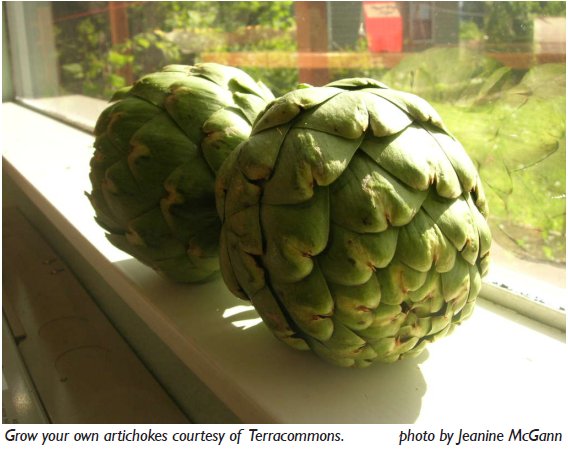 Terracommons is hosting a sale of Perennial Vegetables (and other assorted plants) on two Saturdays, May 15 and May 29 from 10:00 am - 3:00pm at 3203 Cooper Point Road, Olympia. Perennial vegetables are an integral part of many cultural diets around the world, particularly in tropical agriculture. Perennial vegetables fell out of favor in most of Europe, and other western influenced cultures, once industrial agriculture gained a foothold. Some of the older temperate varieties include: seakale, mallow, sorrel, and Good King Henry. The most common perennial vegetables grown today are asparagus, rhubarb, and artichoke, yet hundreds of other varieties can be grown easily in our climate. Once planted, perennial vegetables will usually thrive for years to come with only minimal effort needed from the gardener to maintain them.
Some plants (perennial and annual) that will be available at the sale include: Good King Henry, Artichoke, Borage, Nasturtium, Garlic Chives, Strawberry Spinach (aka "beet-berry"), Asparagus and many more. To see the full list of what will be available visit http://www.terracommons.us and click on "Nursery". For more information email mailto:terracommons@gmail.com or call (360) 339-3329.
Back to Home page.