"a bi-monthly journal of environmental news and commentary..."
Last Minute Shoppers Delight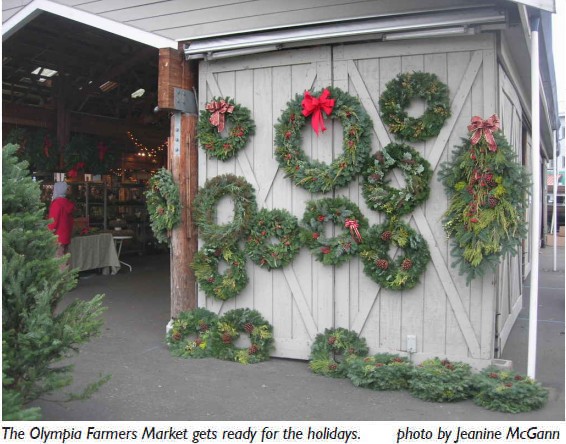 Come stock up on local, sustainable last minute holiday gifts at the Olympia Farmers Market, 700 Capitol Way N, from Tuesday through Thursday, Dec. 22 – Dec. 24 from 10:00 am – 3:00 pm each day. This is the final farmers market of 2009 so don't miss it! Call (360) 352-9096 or go to http://www.olympiafarmersmarket.com for more information.
Back to Home page.