Best prices in town... none!
Schedule
If the hour is shown green then we should be open...
This schedule is as up-to-date as we can make it. But to be absolutely sure check the one on the outside wall of the FreeStore.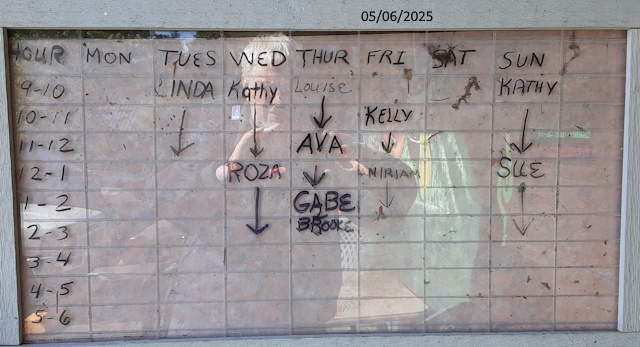 We could be open all the time, with enough volunteers. Can you help?