"it is all about family and friends..."
Welcome to the "Barb O'Neill's Family and Friends" website
---
We have a new site for our Christmas toy drop off, it's at Eastside Big Tom's. We are going to start collecting toys from the month of October to December 22nd.
Also, our dinners will be November 22nd for Thanksgiving and December 23rd for Christmas!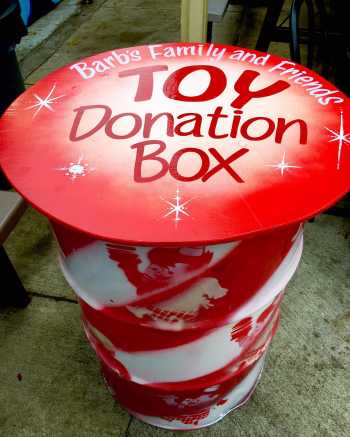 ---
Barb O'Neill's Family and Friends is continuing a tradition. This is our 48th year, started by Barb O'Neill, in service to the South Sound area. What begun as the simple, yet compassionate act of inviting a neighbor in need to Christmas Dinner has grown into a community-focused charitable organization that now serves over 4,000 holiday dinners, seasonal clothing and gift bank, Easter basket donations, and more. In Barb's name, and her memory, we look forward to many more decades of service to the South Sound community.
Thank you!